December 20, 2016
Can New Year's Resolutions Create an Impact in your Organization?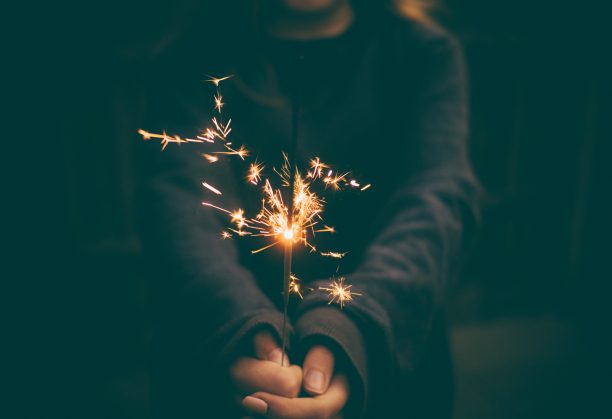 Resolutions often come from the thought, 'What is wrong with me, and what do I need to change?' And, people begin strong but lose traction quickly. Instead of thinking about what you want to change, think about what you want to create. Move away from making promises that you already know you might break, and focus on creating intentions that you want to play for. It's okay if you don't yet know how you'll do it.
With this shift in focus, leaders have the opportunity to invite their organization into seeing the New Year's Resolution in a new light – as a way of spring boarding into real and lasting change in 2017.
"People are almost wanting, salivating, for a fresh start. It's really underutilized," says Whitney Walpole, CEO of Culture Counts. "But most employers don't utilize that. And if they do, they don't do it well. It's a lecture, it's a 'ra-ra' speech. It's not really engaging people's creative energy to let go of things and start new things."
What should your New Year's Resolutions be for your team? Here at Culture Counts, we've created some tips for you!
Create thriving conversations with your team.
Lack of trust, drama, and "silo mentality" often permeate our work environments. Why? Because even armed with the knowledge of how important communication is, we often struggle to voice our feelings authentically at work, if at all.
How can you communicate more effectively? The act of making clear agreements is a great example of how we can be more transparent and get things done more efficiently at work. Take a look at this example.
Person 1 (Boss): "I really need this project done. Can you please get to it as soon as you can?"
Person 2 (Employee): "Sure thing, I'll get on it as soon as I can."
This isn't a bad exchange, but compare it to the second exchange.
Boss: "I really need this project done. Can you please have it done by Monday?"
Employee: "That's a little soon for me. Could I get half of it to you by Monday and the rest to you by Wednesday?"
The second example is a much more clear example of how we can have more effective dialogue which will produce better results. We work with our clients on creating emotional intelligence, learn to listen acutely, and negotiate clear agreements that set all parties up to win.
Resolution No. 1: When you ask someone to do something, set an intention to make a clear agreement. This includes a clear request with a clear response.
Make a conscious effort to access and show your feelings in a healthy way.
When was the last time you had an emotional trigger at work, one that made you feel angry, sad, or scared? What did you do? Most of us have mechanisms for dealing with work that involve stuffing down our feelings or compartmentalizing them to deal with later. Unfortunately, just choosing to not talk about feelings at all is not the solution. Emotions are there whether we like them or not!
At Culture Counts, our clients learn how to confront, befriend, and use their feelings to create a positive work culture. Owning and acknowledging your feelings creates a powerful, physiological change. When people actually label their feelings, they can be more effective and get things done.
Resolution No. 2: Set an intention to learn how to know what you are feeling and express it responsibly.
Create goals that matter and inspire you to WIN.
What's the reason you think you can't have what you want as a leader? We take those uncertainties and work with you to create a game plan of goals, both long- and short-term, for you and your team.
"During this process, I invite people into creativity, to get them out of their reactive mind," says Culture Counts coach Bob Tomes. "Then we determine the best way to 'score' or measure your results."
Resolution No. 3: Create 3-5 goals for the year that you and your team are excited to play for…and learn to write them in a way that show people how to get on the ground to play.
"You don't want to tell people they've got to start fresh in the middle of the year," Whitney says. "Employees have other things to concentrate on during the year — their focus is elsewhere. But the end of the year is the great time to discuss new beginnings because everyone is willing to have a New Year's Resolution."
What will your resolutions be?